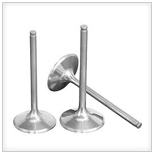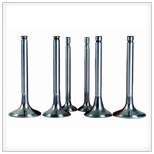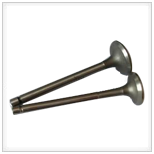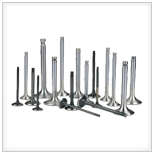 The Inlet & Exhaust Valves offered by us give long lasting trouble free performance under toughest of conditions.
Range: Stem Diameter: 5 mm to 25mm, Head Diameter: 20mm to 130mm, Length: 60mm to 400mm
Types: Monometallic Valves, Bimetal Valves, Projection Welded Valves, Stellite Welded Valve, Chrome Plated Valve
Material: EN8, EN8D, EN24, EN52, EN54, EN59(214N) (Non-Magnetic/Bimetal)
Hardness: From 20 HRC to 50 HRC
Valves offered by us are manufactured using high quality steel and under strict quality controlled process. Some of the process that are used are Cutting, Friction Welding, Forging, Upsetting, Normalizing, Stellite Welding Operation, CNC Machining, Stem End Hardening, Valve Head Face Finishing, Surface Treatment, Grinding etc.