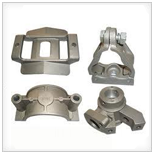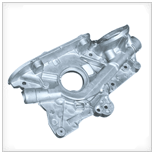 Ferrous & Non-ferrous Investment Castings using Lost wax process & having very good experience in this field. We have a full fledged & well equipped foundry shop, managed by well qualified & experienced personnel, supported by Heat-treatment Shop, CNC & conventional Machining facilities, Quality control & Test facilities,
Field of Application: Valves, Pumps, Automotive, Industrial Machinery, Pharmaceutical Machinery, Agricultural Equipments, Fire Fighting Equipments, Textile & Sewing Machines Instrumentation & control, Defence Equipments, Printing Machineries, Dental/Orthopedic Implants, Food Processing Machineries, Aircraft Components & Railway Parts, etc..
Material: All type of FERROS- Carbon Steel, Stainless Steel, Alloy Steel, Heat resistance steel. High Strength Steel, Nickel Based, Tool Steel, Cast Iron & Non Ferrous – Alluminalloium and copper based alloy. We can cast the ASTM- AISI- SAE-BIS-ASME-DIN& JIS- AID – Ghost Standards.